Dog & Cat Pet Grooming Services
In addition to helping your pet live a long, healthy life, we want them to look and feel their best. That's why we offer pet grooming for cats and dogs at our Rowley practice.
At Muddy Creek Animal Care Center, we understand that every breed and every individual pet comes with its own specific grooming requirements. We can help yours achieve a healthy, comfortable coat on a regular basis or simply give them a bath after that playful romp through the park.
Discover our cat & dog grooming services: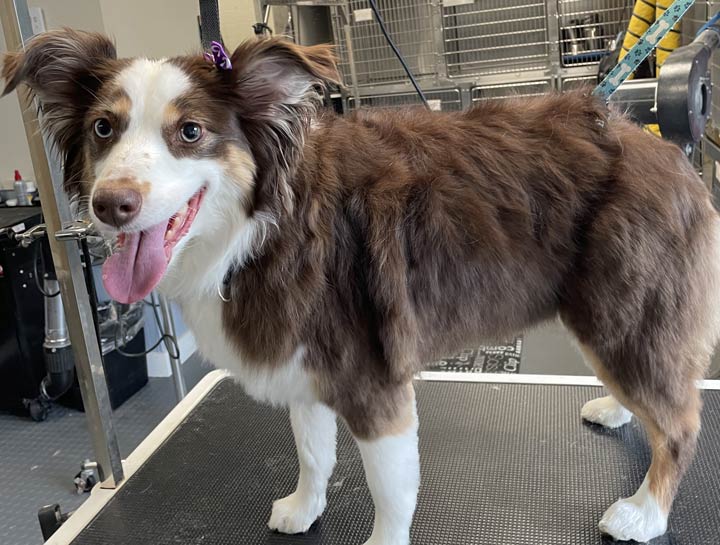 Shampoo, haircut, nail trim + more
Brush outs, nail trims + more